From
rediff.com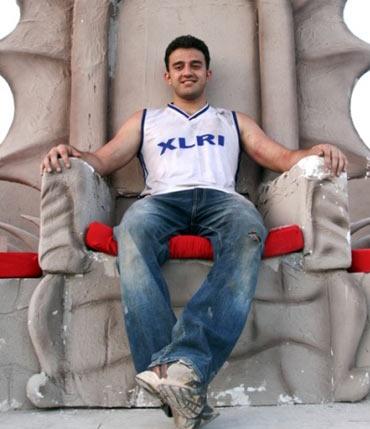 A

nwar Syed, 24, an Engineer-cum-MBA graduate from Delhi beat Zaid to emerge the winner of MTV Roadies 7.0.
Anwar entered the show purely for the love of adventure and not surprisingly, had the time of his life.
Having been voted out once, the twist in the last episode by Irrfan Khan gave Anwar yet another chance to come on the show for keeps!
Rajul Hegde caught up with Anwar for a brief re-cap of his win. Excerpts:
Congratulations!
Thank you.
Did you expect to win Roadies?
I knew that I had it in me to win the title but I got evicted due to bad circumstances. People who were supporting me were shocked when I was voted out. Even I was hoping that if I got one more chance I would give by best. On Roadies, you always expect the unexpected and this was a life-changing twist for me. I am still digesting the fact that I won.
What prompted you to participate in this show?
I have been following Roadies for years and I have enjoyed watching contestants perform the tasks. This show has both adventure and travel which I like the most.
I also always dreamt of taking part in this show someday, but I was too lazy to fill the form and go for the audition. But this year I did it.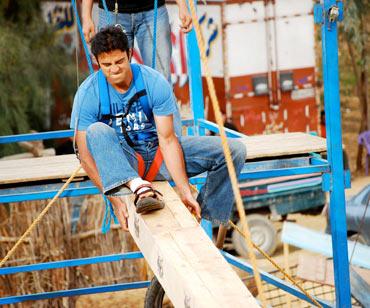 Is Roadies a platform to get noticed?
I have no desire to make it big on TV. This experience was the best that anyone could even wish for. I focussed on giving my best and I am happy that I won.
But yes, I do enjoy the kind of recognition I have got from this show. It's a nice feeling when people walk up to me and speak in a mall or on the streets.
According to you who were the toughest competitor?
In Roadies, apart from physical strength you need to have mental strength and strong will power to overcome fear. Personally I feel Amritpal was the toughest competitor because he had the complete package.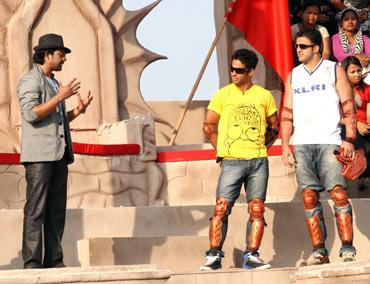 W
hich was the most difficult task you performed on the show?
The toughest task I faced was in Cairo (lion task) it required lot of physical strength. Mohit gave up half way through. I injured my foot but managed to do the task with only one leg.
Did you refuse to do any task?
Yes. All of us refused to do a particular task which involved eating raw animal body parts. We were asked to eat goat testicle in the third level which we all refused.
Did you miss your family during the show?
Not really because I have always been away from my family. I did my Engineering from Bangalore and MBA from Jamshedpur. I did miss them but in a different way because I was not allowed to call them and talk about the show.